Randy Stewart: (Stewart Builders LLC)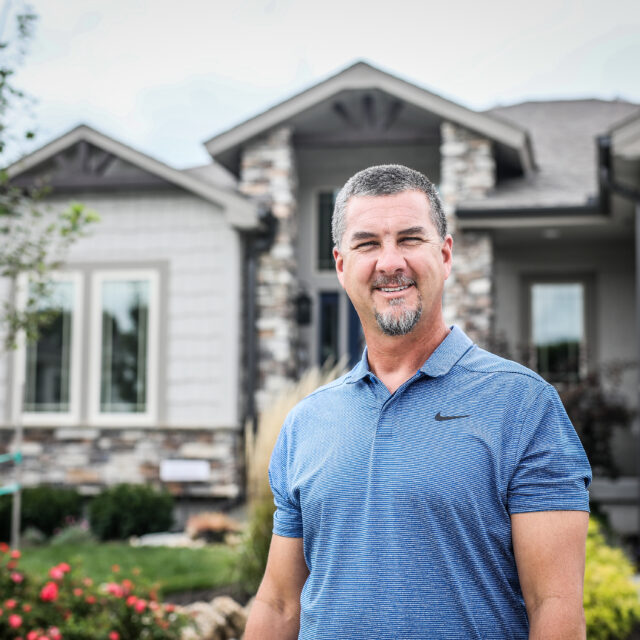 To say that Randy Stewart grew up in the homebuilding business would be an understatement. When he was just 12 years old, he was framing houses for his father, builder Kenny Stewart. He became the lead foreman for the business even before completing high school. He continued to master essential skills such as interior trim carpentry while earning a degree in information technology.
After a successful corporate career, Randy decided to combine his diverse skills and experience to start Stewart Builders LLC in 2002. Today, he uses his business, technical, service, and creative insights to build custom homes that exceed customer expectations. He has built award-winning homes in such Lee's Summit developments as Woodland Shores, Woodland Trails, The Canyon at Lakewood, Belmont Farms, and Windsor Estates.
The most important skill that Randy has learned over the years is how to provide exceptional customer service. He understands that taking time to understand the needs and desires of the buyer before hammering the first nail is the best way to ensure a final product that they will love. Randy and his team are on site daily and meet with clients one on one multiple times throughout the process.
 "Whether you're building for the second time or first time, there is so much detail that goes into building your dream home," he said. "Stewart Builders takes all the time necessary to capture all of the details that our clients desire and the end result can be breathtaking."
Stewart is a member of the Home Builders Association of Greater Kansas City.
Check out our available home plans
Our Skills
From blueprint to move-in day, we want your experience to exceed your expectations. This allows you the freedom to pick your homesite, your builder, your floor plan and design your dream home.