Max Wyss: (Wyss Home Building, LLC)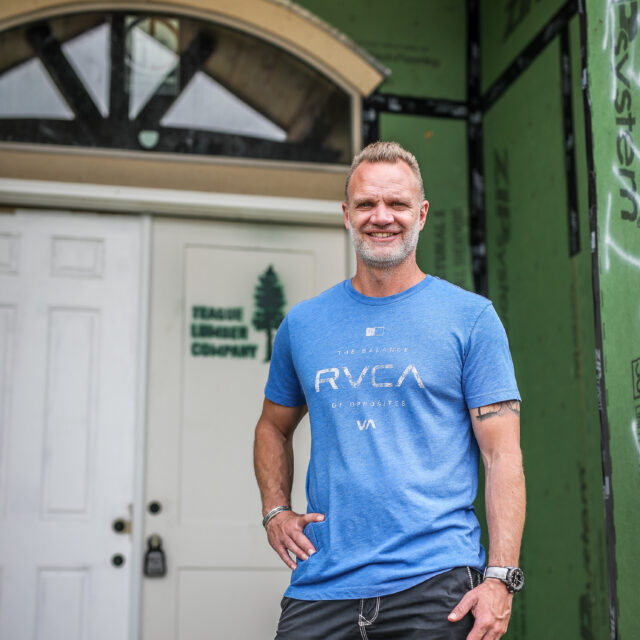 It's one thing to hire a contractor to build a house. It's something else entirely to find someone a buyer can trust not only with their money but with their dreams. Max Wyss of Wyss Home Building LLC, one of the newest members of the Summit View Farms team, understands the difference. 
"I believe personality makes the difference in our company," he said. "We go the extra mile to make ourselves available to our customers and listen to them."
Wyss, a third-generation builder, learned his trade from the ground up – literally. "I started working with my father when I was a teenager," he said. "He started out having me sweep up the trash. And he didn't give me any breaks. I had to do it right."
Learning to put the customer first and pay attention to the smallest details have served Wyss well since he went into business for himself. His upscale, one-of-a-kind homes can be seen in some of the finest subdivisions in Lee's Summit, such as Winterset, Legacy Wood, and The Paddock at Richardson Ranch.
"Most of our homes are in the $400,000 to $1 million range," he said. "We build exclusively custom homes."
Wyss builds only in eastern Jackson County, which is where he also lives with his wife and four sons, ranging in age from high school to college. The family enjoys sharing time outdoors whenever possible.
Wyss is excited about the opportunity to showcase his skills at Summit View Farms. "It's a really attractive setting," he said, "and Bill and Sandi Kenney are great people to work with."
One secret to his success is that Wyss only builds homes that he would be proud to live in himself. 
"Let us design and build your home by adding personal touches to fit into your everyday lifestyle," he said. "Whether it's indoor-outdoor living or just a place to relax and put your feet up, we are here to provide a personalized experience for you."
Check out our available home plans
Our Skills
From blueprint to move-in day, we want your experience to exceed your expectations. This allows you the freedom to pick your homesite, your builder, your floor plan and design your dream home.